1 Landpage
1 Privacy page
1 Cookies Page
1 About Page
Branding Design
1 year Hosting
1 year Domain
FREE Support
Mobile and Tablet
Simple Sliders
Social Media
GDPR ready
SEO included
3 Landpages
1 Privacy page
1 Cookies Page
1 About Page
Branding Design
1 year Hosting
1 year Domain
FREE Support
Mobile and Tablet
Simple Sliders
Social Media
GDPR ready
SEO included
2 Adv Forms OR
2 Adv Sliders
1 additional Page
4 Landpages
1 Privacy Page
1 Cookies Page
1 About Page
Branding Design
1 year Hosting
1 year Domain
FREE Support
Mobile and Tablet
Simple Sliders
Social Media
GDPR ready
SEO included
4 Adv Forms AND
4 Adv Sliders
Blog page
Store AI
Notifications
Analytics
E-Security
Cloud Set-Up
How It Works
3 Website Plans: Basic4, Value7, Pro8
Our innovative web design system include web administration, Design Coaching, and the progressive growth of your Website Plan at exclusive prices.
We'll work as Web Administrator of your website for one year, by FREE!
You can upgrade the Support by paying half of the price.
You can upgrade to a superior Website Plan paying only the difference.
You can top-up with add-ons anytime.
In the 2nd and following years, your Website Plan becomes even more affordable, making our long-term solution the best approach you can find today!
That's it.
After you agree with the proposal and project schedule, please proceed with the payment by selecting the Website Plan of your preference.
1 Year 24/7 website monitoring
4 changes in the year period
4 Website Content Updates
Website maintenance
GDPR compliance checks
SEO updates
1 Year 24/7 website monitoring
8 changes in the year period
8 Website Content Updates
Website maintenance
GDPR compliance checks
SEO updates
1 Year 24/7 website monitoring
8 changes in the year period
8 Website Content Updates
Website maintenance
GDPR compliance checks
SEO updates
8 Blog Content Updates as Editor
8 Store Content Updates as Editor
Reports
Our PREMIUM Support is a dedicated ONE YEAR of total maintenance for your website, so you can focus on your company. This is not "do it yourself" plan, you don't even have to call us or verify your website, because we are constantly monitoring it. Before the expiration date of your Website Plan, you may upgrade the Support or you can ask us for the Take Over of your site. You can upgrade to a superior Website Plan as well.
FREE Consultation, always.
Storage capacity: 10 GB
Email accounts (POP3/IMAP): 50
Databases MySQL / MariaDB: 2
Storage capacity: 50 GB
Email accounts (POP3/IMAP): 100
Databases MySQL / MariaDB: 5
Storage capacity: 200 GB
Email accounts (POP3/IMAP): 200
Databases MySQL / MariaDB: 10
Storage per email account: 15 GB
UNLIMITED: number of email addresses, subdomains, DNS records, www forwardings
Servers in Europe or USA.
Webmail
Spam filter for email
FTP / SFTP
Free HTTPS
IPv6
CGI scripts (Perl, Python, Ruby, etc.)
Unix shell (ssh)
PHP 7
We are constantly searching for the best provider deals for our customers, these features may change.
The web hosting information (features and base cost) is shown as a reference from our Norwegian provider. If you choose another provider you only pay the difference (new and/or renewal). The base cost is 29$ for Basic, 45$ for Value, and 70$ for Pro.
New Domain registration or transfers and future renewals cost can't exceed $15. If this happens, you only pay the difference.
FAQ
Frequently asked questions
Website Plan
What is the best Website Plan for me?
Basic4 and Value7 are built with the same core software of Pro8 (only change the Hosting storage capacity), which means the difference between all Plans is just the design features included by default, however, you can add more when you really need it.
You´ll always have the power of a professional website in your hands. One Year of Free Support included, and add-ons, upgrades, and updates are available in our store: the Websites Plans are your best option today.
Choose a Website Plan to start. Start simple and add complexity later, when you better understand your business and its relation with the applied technology.
Website Administrator
What is a Website Administrator?
Also known as webmasters, web developers, or network and computer system administrators is the person responsible for all aspects of keeping website content and design fresh, backed up, and fully functional.
ai4k Websites Plans include the Website Design AND the Website Administration. Websites Plans are savings in the long run, of 1 year period at least, and MORE savings in the following years as Support Upgrade is only half price.
Who wants a car without a warranty or without a maintenance plan? Who wants a Website without a warranty or without a maintenance plan? Well, after one month or less, any website will ask you for maintenance. Make the numbers and don't forget to include your own time cost.
Option A: This is our new concept.
You order a Website Plan with us, which includes One Year of Free Support. We can guarantee a 100% reliable website only if we manage it as a webmaster. There are plenty of free changes and modifications included in each Website Plan.
Backups, software updates and compatibility, virus and SPAM protection, and optimizations, are part of the Support we provide. Please note there are thousands of software applications (and tweaks and tricks) that can run on a website, we know which one is the perfect one for your website.
We'll have the Website Administration's rights to access the WordPress database and the hosting itself. If you prefer a specific hosting (and this is not our recommended hosting provider), what you pay for it will be discounted from the Website Plan cost (according to your Website Plan and hosting provider cost), however, we recommend the hosting features presented in our Websites Plans, so it should have equal or better features and capacities.
You can't make updates or modifications to the website software or hosting configuration by yourself if you want to enjoy the One Year of Free Support and other great upgrades and updates included in your Website Plan.
You can create or edit content (posts, products) if you decide to participate as creator and/or editor on the website. And of course, you can take total control of your website, at any time, with a simple email to us.
Option B – Costly and not 100% reliable.
(You are buying a Website, not a Website Plan). Please note that a website is a "living thing", not static at all. The software needs updates, optimization, compatibility check, etc., almost weekly. You may need to change something as well. That is the reason we don't recommend this option.
We can design the website for you but there won't be One Year of Free Support, or upgrades either. Future fixes and optimizations are possible by paying professional time. This is the traditional way, and it requires you to have programming skills and knowledge and constantly paying for support.
We are Transparent and Effective
Transparency and Effectiveness are in our core values and objectives. We created the Websites Plans Design System to prevent the client from being subject to costly and abusive website repairs and modifications, due to their lack of knowledge or skills. Please note that ai4k Websites Plans are not a subscription (you can take over your website anytime), we offer One Year of Free Support for you to focus on your company business model. This is the best price/value solution for website design and maintenance in the market.
Websites Builders
Website Plans vs Websites Builders
All our Website Plans use the WordPress core software (wordpress.org), with professional frameworks, instead of website builders theme templates, which allows us a higher level of customization and styling.
The target audience of wordpress.com plans and similar website builders are users with a basic or intermediate level of HTML and CSS programming and design, with plenty of time to configure and maintain their websites. Our target is persons that want a website but don't have the skills or knowledge, or simply they prefer to invest their time to build the company, not the website design and its maintenance.
If you sum the hours that you invest in learning, building, make mistakes and redesign, and maintain the website per year and multiply for your own hour value, you will realize the real price of those websites builders, not to mention the time you didn't use to build your company.
In website builders (WordPress.com, Squarespace, Wix, Weebly, Duda.co) you can't have advertising, you can´t install additional software, neither configure the SEO (Search Engine Optimization), etc, because their business model is different than ours.
Your ai4k Website Plan is custom-designed from zero, from your primary idea inside out, not adapting what you need to others predefined and standardized formats (templates), then it will look absolutely original, not template-ish.
We provide a more precise level of personalization, including for example the configuration of your GDPR page, Privacy Policy, etc., and the precise conceptualization of your business idea expressed on the website. Only these two features that are included in all our plans for free, save you a lot of time and money. Remember, differentiation is what you need.
Freelance designers
Websites Plans vs Freelance designers
A freelance designer will deliver one website only, and then charge you for any modification or problem that will happen afterward. A website is a "living thing": you must check it constantly to keep it running smoothly and protected. If you sum those hours and the risk that you are taking, you will understand why our focus is on the One Year of Free Support that is included in our Websites Plans, with the warranty backed by the Norwegian Law and the Europeans Regulations.
ai4k Websites Plans are a white canvas where you will draw your business idea, that will be your main focus. You don't have to worry about anything else.
Our promise is Peace of Mind.
Warranty and Right of Withdrawal
Warranty and Right of Withdrawal
You are protected by the European Union regulations and the Norwegian Law related to Sales Conditions for Consumer Purchases of Goods over the Internet.
Set-Up and Design
Set-Up
After we receive your payment, we´ll purchase the Hosting, Domain Name, and Software Licenses related to your Website Plan. Please note that this is a tailor-made product and you don't have the right of withdrawal as stated here. However you can cancel the process BEFORE we do those purchases (Hosting etc), by email, and we will return you the money, no questions asked.
Design
Phase 1: Before the Delivery Date.
We'll prepare a plan for the project according to your Website Plan, agreed delivery date, and your requirements. Please consider you should provide us some information (text, pictures, etc.) at the agreed time and any delay may affect the project schedule.
The Website Design is a tailor-made activity as well and you don't have the right of withdrawal as stated here, but we provide some exit doors in case you want to desist from our services at the last minute.
The project will be divided by deliverables items: Landpage X, page Y, etc., with a specific delivery time for each item. Once a specific item is approved and delivered, we´ll continue with the following item and so on.
If for any reason you want to terminate this Phase 1, we will return you what you pay for less the cost associated with the Set-Up, which includes the Hosting, Domain Name, and Software Licenses related to your project, 2 hours of hosting Set-Up fee, plus any delivered item previously approved for you (prices for each item are on the Website Store).
Phase 2: After the Delivery Date.
When we finish the project we proceed to publish the website, which means the website will be officially online*. That will be the Website Plan Delivery Date, and your One Year of Free Support starts. You will have controlled access to specific parts of the backend of your website, we will manage it as a web administrator. This is necessary for us to offer you One Year of Free Support. We may need to clarify that you are not buying a subscription plan, you are buying a website that includes one year of FREE support, so you are not tight in any way to keep or not the provided support.
If you decide at any moment take total control of your website (notifying by email, or by filling out the form Take Over in your Website Plan Status Page), we'll send you a document with the complete information of the product(s) like login users, passwords, licenses, etc., but the One Year of Free support period is automatically terminated, and you can't buy the add-ons, updates or upgrades related to that Website Plan.
The One Year of Free Support requires that some conditions are met due to the nature of the software implementation and the hosting capacity. If the use of the Website Plan overpasses those limitations (too much traffic or data for example), we may recommend an upgrade, or install additional software, on the contrary, we may be obligated to terminate the One Year of Free Support and kindly ask you to take over the website in the current conditions.
Please take into consideration as well that some advanced configurations were done on your Website and you may require training hours for a seamless transition. If that is the case, use the Take Over Smooth Transition product.
* The Website is ready to be online when the overall design is finished according to the approved conditions with the customer. One post (Blog) or one product (Store) is enough to consider the website ready to be online.
As you see, ai4k Websites Plans are the most secure way to have a Website, you don't even need to pay private insurance for this particular investment.
Design Coaching
What is Design Coaching
We are totally convinced that not all the people have the competence to build and manage a website, not only because of lack of knowledge in these programming tools but because of the way they think. And some others because they simply don't have the available time or prefer to use it to focus in their company.
To build a company, to develop a project, to design a website, is required Systemic Thinking, and not all people can think in that way (actually our estimation is 30% of men and 70% of women can't easily think in systems). That's the reason we've created the design system Websites Plans to Start your Company because you really need to put your ideas and thoughts in a systemic structure before making more decisions and potentially losing money. We offer you the Coaching Design for FREE to lead you to focus on the best approach, as we create your system together.
Our progressive strategy of start simple and add complexity later, when you better understand your business and its relation with the applied technology is the focus of our promise of Transparency.
Check how your business idea matches your own competence here:
Contact Forms and GDPR
Contact Forms
Depending on your selected Website Plan, you may have or not contact forms by default. Contact forms or simple forms are a way to gather information from your customers like email addresses, preferences, and personal information.
Today, with the very strict regulations about privacy in Europe (GDPR) and California US, and more to come, we decide to not provide simple contact forms as default in our Website Plans.
We offer instead two additional products: Forms and Advanced Forms. The first gives you a "simple" Form for contact with your customer and for a newsletter subscription. When you need to gather more and precise information from your customers, Advanced Forms gives you more options depending on the selected answers (conditional), and the possibility to connect that gathered information with advanced marketing tools. In that way, we offer you forms controlling how the information is gathered, in order to be compliant with the privacy regulations.
GDPR
The GDPR Ready offered in the Website Plans, and the GDPR Compliance Checks offered in the One Year of Free Support allow you the GDPR compliance. Specific software is installed on your website to provide the cookie acceptance banner and acceptance options in every form presented to the user where he/she can disclose personal information, openly or not (IP address). This is in close relationship with your Privacy Policy and your Cookies Policy.
We help you create the Cookies and Privacy Policies but if you need to collect sensitive information from the users, we recommend you consult a specialist lawyer. The same advice is extended for your Sales Conditions and/or Terms of Use. In this case, our advice is more technical than a legal one.
Expiration Date
Why Expiration Date?
Websites Plans, Niches, and some Add-ons have a duration of one year because hosting and domain providers, and most software developers, sell their products with one year as a minimum period for licensing. When you renew your product you are guaranteeing everything is updated, including our monitoring and support.
Your Website Plan includes One Year of Free Support that you can renew or upgrade to pay for hosting, domain, software licenses, and our support and monitoring for one more year. The Support Upgrade product is half of the price of your current Website Plan. Also, you can upgrade your plan to a superior (Basic4 to Value7 for example) with the Plan Upgrade, and this automatically adds one more year of support. Using the Plan Upgrade product you pay only the difference between the new plan less your current plan.
Add-ons have their own renewal cycle because you can buy them when you really need them.
Niches are out-of-the-box solutions that are based on a Website Plan. Niches are the combination of a Website Plan and Add-ons, perfectly packed to create a very focused product. The duration of a Niche product is one year. In the second and following years, you pay only half of the product price for hosting/domain, software license renewals, and maintenance for one more year.
Hosting and Domains
More about Hosting and Domains
Some hosting providers like Bluehost offer a great price when customers pay the hosting in advance for a 2 and 3 years period. Our ai4k Websites Plans price reference is the shared hosting, paid yearly, as per our Norwegian provider (that cost is included when you buy any ai4k Website Plan or the correspondent ai4k Plan Upgrade). If you have a preferred hosting (or Domain) provider, any difference in the first year or following years must be covered accordingly using the product Upgrade Plus.
Please note the following: the attractive price of hosting (or domains) paid in special offers finishes when the sale period ends, then they'll start to charge the normal price for the following years. However, you can still save a lot of money taking that offer and migrate the website to another hosting when the sale period ends if you decide so. Also, consider the great advantages of hosting providers like Bluehost that you won't find in any other companies. No worries, in any case, we'll be there to assist you as always.
If you want to migrate your website from your current hosting to another, change domain without losing the SEO, or any backend set-up not covered here, just talk to us and we'll prepare a personalized quote or advise you in the right direction.
Payment. Currency. Financing.
Payment. Currency. Financing.
We accept Apple Pay, Visa, Master Card, Klarna, Debit Card, Discover, American Express, Paypal, Bank Transfer.
Depending on your country and currency used to pay, you may see different available options for payment.
If you want to change the currency shown in the products, please use the currency selector.
We offer financing through Klarna.
Just select Klarna at the checkout page and follow the instructions.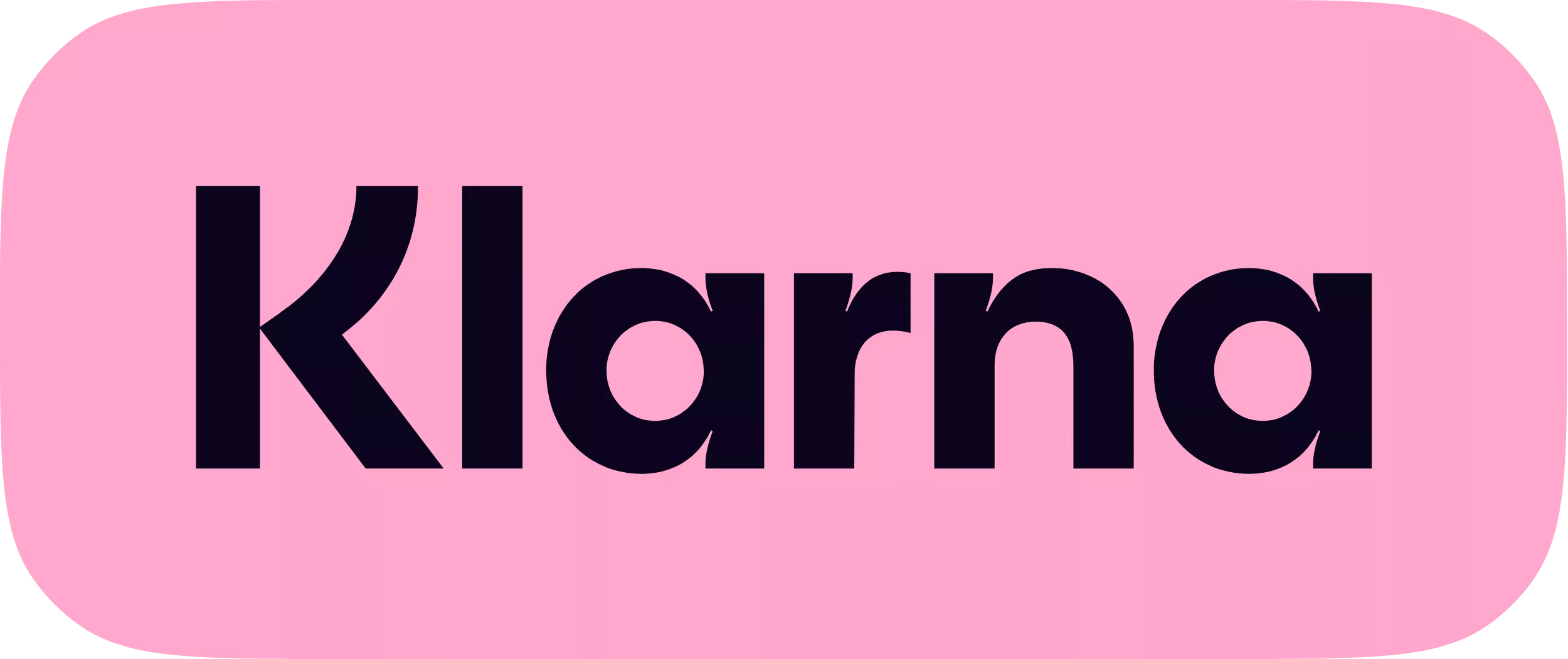 Glossary
The following are technical words used in ai4k.eu and some others related to our design system.
What is SEO?
SEO means Search Engine Optimization, which basically is the complete set of configurations done in any website that makes it searchable by Google and other search engines. SEO or "white" SEO is a practice recommended directly by search engines companies. On the other hand, there's Black SEO, which is an unofficial practice that most of the time the only outcome is the banning of search engines companies. The SEO that we include in all of our website plans is only the "white" SEO, also some of our Artificial Intelligence products are oriented to increase the website performance in the search pages.
What does web positioning mean?
Web positioning happens when a website appears on the search page of Google or any other search engine index. A website should always position in the first places on the first page of the search results, when the SEO is correctly done, and when the search is done by using the domain name. However if the domain name is a common word or phrase, others websites may appear first. Also on the search page, there are some spaces reserved by Google Ads (on the head and footer of the search pages). If the domain name includes a very competitive word (keyword) the website may lose some places against those keywords.
What is Content in the ai4k.eu context?
Content is a piece of text or a picture. Our Website Plans include some content updates, which means you can ask us to modify or to add content to the existing website, and within the already configured structure of the website. The content update takes into consideration what is in the website plan or any add-on included by the customer.
What is a Change in the ai4k.eu context?
Change is a small modification to the structure of the existing website. Adding new programs (not included in our add-on line-up) will be quoted by professional time, and not by using the changes included in your plan.
What is an Add-on in the ai4k.eu context?
An add-on is a licensed piece of software, created and maintained by others, which are checked and certified by us as safe for the website. We guarantee the function and the performance of our add-ons products.
Installation of any software out of our current list of products is subject to additional costs, and we may not guarantee its performance and reliability. Reparations and customizations caused by malfunction of not-certified software required by the client will be quoted separately.
What is a Keyword?
Keywords are words or phrases used to search on Google. Keywords are commercialized in a betting process when you want to place an ad on the Google search page for example. Very competitive keywords like "flight ticket" or "website design" included in ads are sold at a higher price, which means you need a higher budget to produce the results you want: ads clicks, website clicks, etc.
What is Branding in the ai4k.eu context?
Branding is the set of fonts, logo, colors, copy, images, and any graphical experience intended to help the website position in the correct target. Branding is not only associated with the potential customer but with the search engines.
What is WebGL?
WebGL is the newest technology of internet browsers to manage advanced graphics like 3D and complex renderings with ease and without any significant loss of speed load. WebGL capability and other advanced graphics features are included by default in our top product Pro8 by default.
How to use artificial intelligence on my website?
Several of our add-ons use Artificial Intelligence (you can find it here). How this works: we install a software that will create an online connection with Microsoft Azure or IBM Watson Artificial Intelligence servers to produce an answer or an action in your website. The capabilities in our AI products are Image Classifier (creates automatic tags of images), Text Scan On Images (provides the text on images), Content Classifier (creates automatic tags for content), Image Cropping (faces, bodies, elements are automatically cropped). These AI-advanced add-ons require accounts in the AI servers (this set-up is included).
Let's Connect To Talk About Your Website
The first step is the most difficult, but here is easy, safe and free.